You may think that wine is just for the ladies but after you've had these rose wine popsicles you may think differently. Last year my wife and I went on our first wine flight. It was really fun and if you've never done one before I highly recommend it. You get to taste a variety of wines and figure out which kinds you like or don't really care for as much. During our wine flight we got to try a frozen wine and it got us hooked. And that's how these rose wine popsicles came about.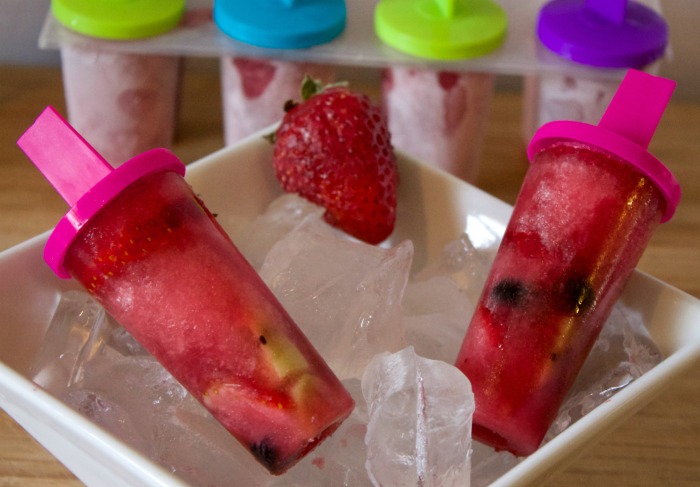 To make these Rose Wine Popsicles here's what you need:
2 Cups of favorite Rose Wine

1 Cup White Grape Juice

3/4 Cup fresh cut fruit (strawberries, blueberries, kiwi)

2 Tablespoons White Sugar

Popsicle molds or small Dixie cups with wooden popsicle sticks
First things first is you'll want to chop up your fresh fruit into small bite size pieces.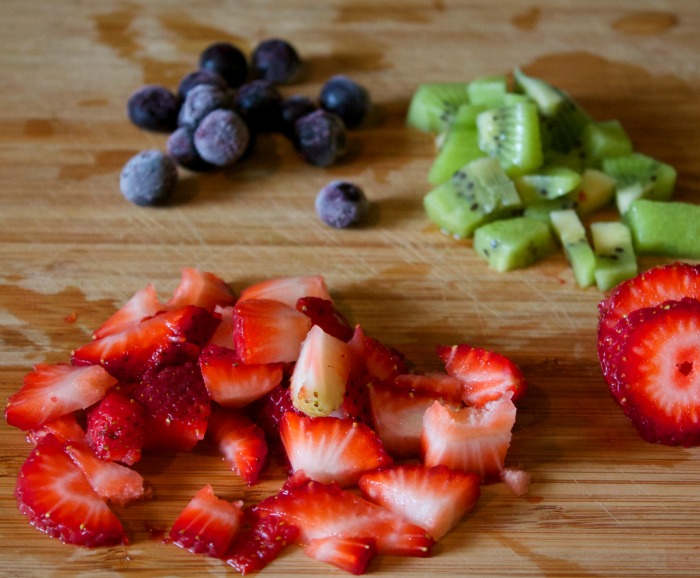 Next fill the popsicle molds about a quarter of the way up first with the fruit.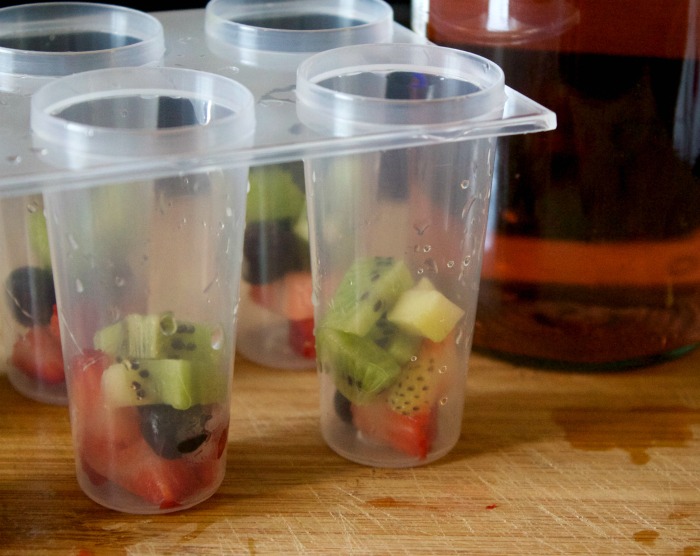 Mix together the wine, sugar and grape juice and pour over the fruit.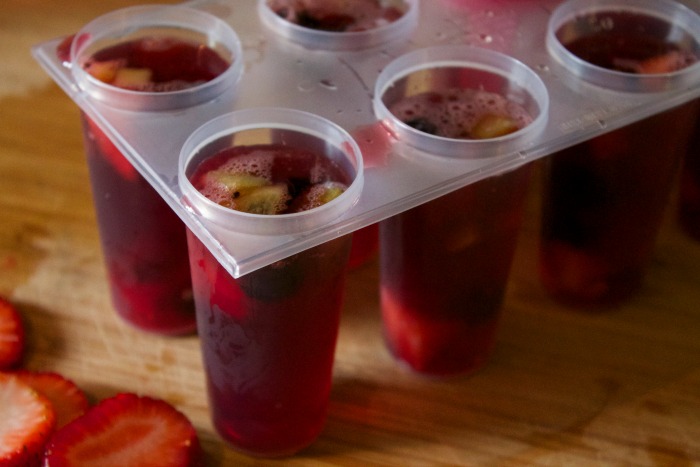 Cover the molds with the included popsicle sticks and place in the freezer for at least 2-3 hours or until completely frozen.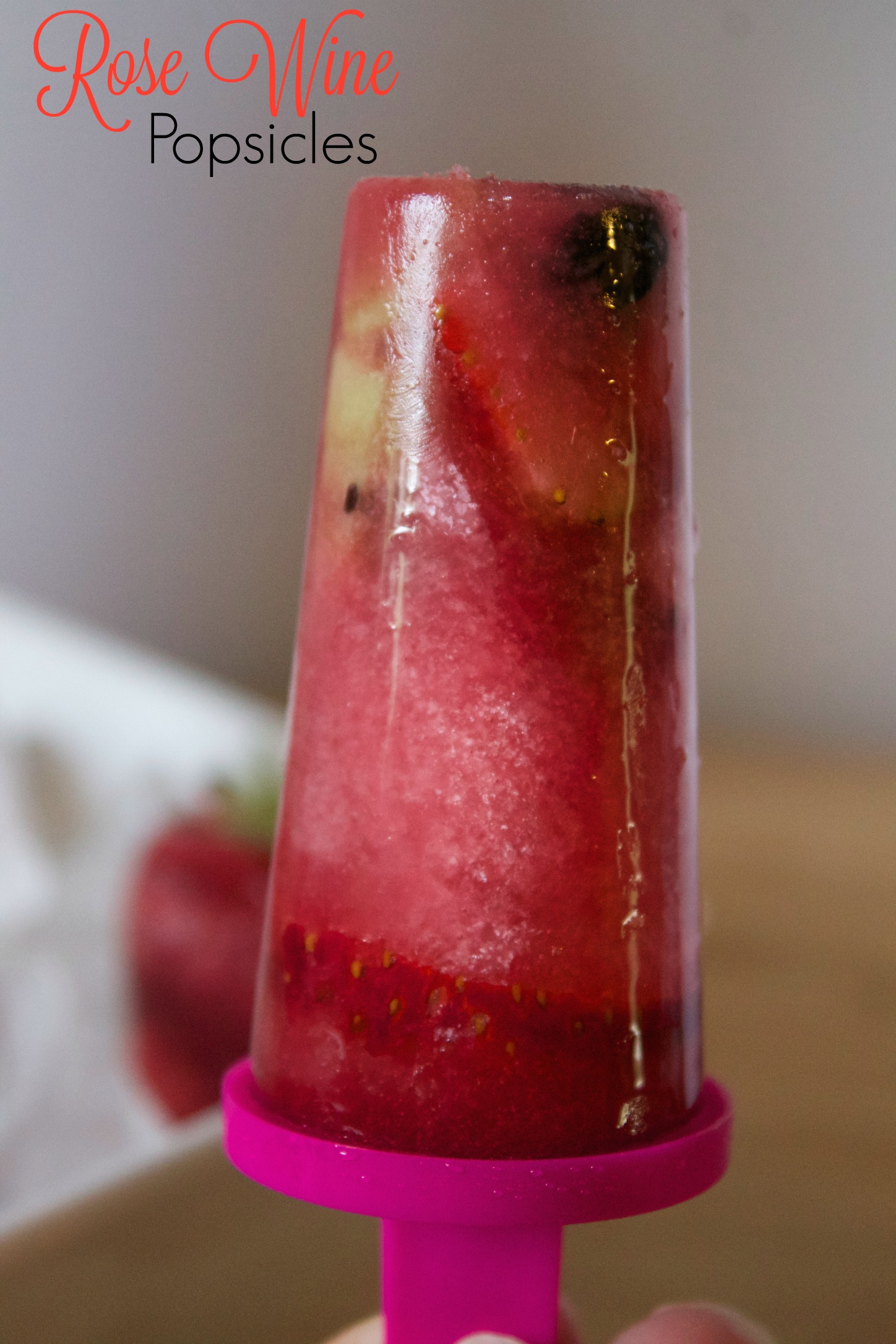 These rose wine popsicles are the perfect adult popsicle to have on hand for any occasion. They're perfect for get togethers, BBQ's or just because. You can always make up a large batch and freeze them until you're ready to eat them. If you're not a fan of Rose wine you can always swap that flavor of wine out for something else that you prefer. That's the great thing about these wine popsicles, you can pretty much change the ingredients to suit your taste.
Be sure to Pin This Rose Wine Popsicle recipe for later and share with your friends.