Being a stay at home dad means that I am the main one responsible for cooking dinner. When you have 2 picky eaters in the house, this can be a challenge in itself but I have learned to make easy healthy meals that my whole family will love. One of those meals is Beef and Broccoli. Beef and Broccoli is an easy dinner idea that I can almost guarantee that you won't have any left overs. Even my two kids who always complain about what we are having for dinner, chow down on this meal.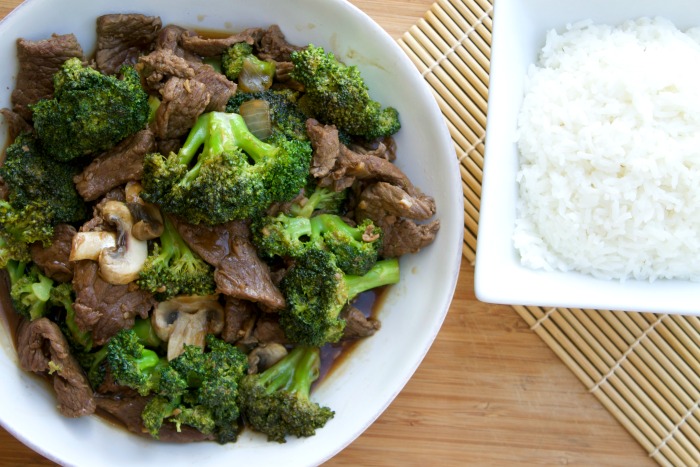 Beef And Broccoli
This recipe is pretty easy to make and minus the time it takes to marinate the meat, you will have dinner on the table in less than 30 minutes. If you are short on time you could marinate the meat and chop up all of the veggies the night before. This would really cut down on your prep time.
What you Need for Beef and Broccoli
Marinade
3 Tablespoons Extra Virgin Olive Oil
1/2 cup Soy Sauce
1 Tablespoon sesame seed oil
2 Tablespoons Garlic Chili Sauce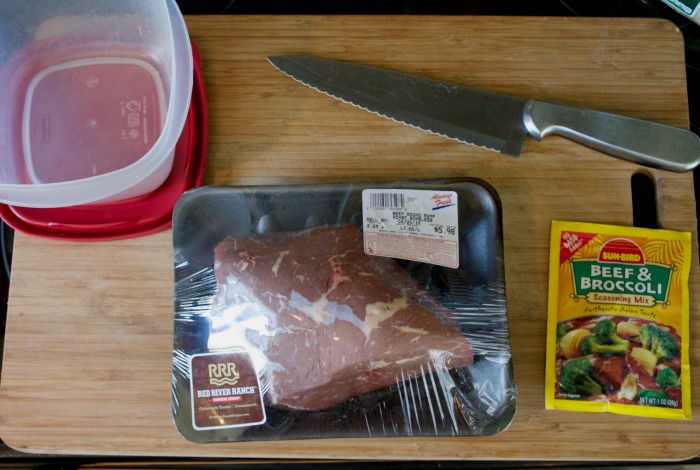 The first thing you want to do is to slice your roast into small thin strips. Make the strips about 3 inches in length.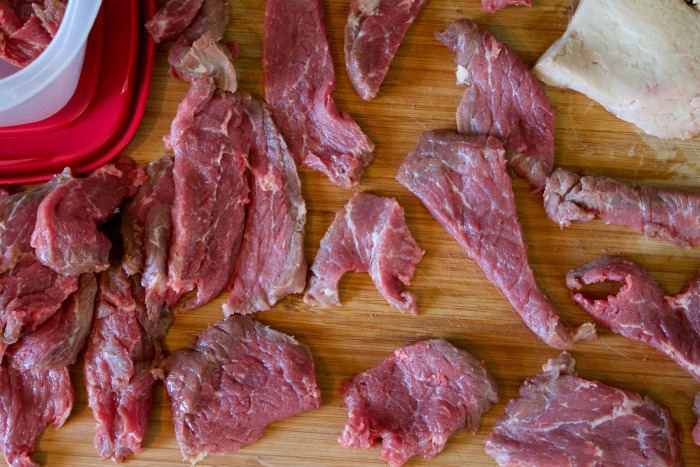 Next you want to marinate the meat. After mixing the meat and marinade let sit in the fridge for at least 3 hours.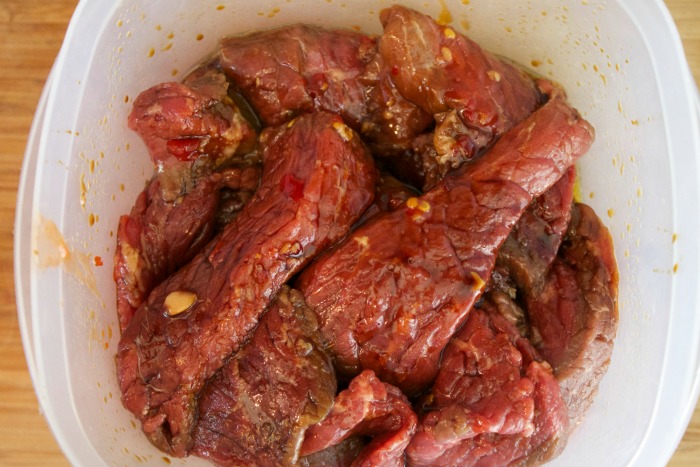 In a large pan heat 2 Tablespoons of Olive Oil. Saute' the onion for a few minutes or until tender. Next Add the marinated beef and cook for around 10 minutes or until fully cooked. Now add the chopped broccoli, mushrooms and seasoning mix.  Let cook on low for 10 minutes, stir occasionally.  Serve over rice.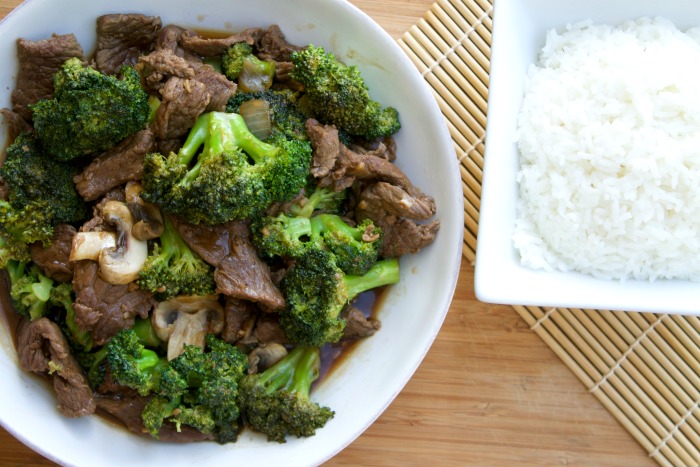 Pin Beef and Broccoli For Later